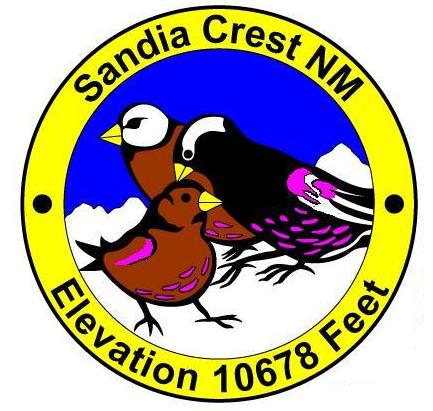 Please share your reports of birding the Sandia Mountains east of Albuquerque, New Mexico. During the months of November through March, there is major interest in the three species of rosy-finches that visit the feeders at Sandia Crest House. However, there are great birding opportunities all year around, so let us all know about your observations. Banding reports, trip reports, photos, links to news and research items, and inquiries relevant to these topical areas are also welcomed. Researchers from around the world who have an interest in rosy-finches and the entire Genus
Leucosticte
are encouraged to join in the discussions. All posted photos remain the property of photographers and cannot be reproduced without permission. We suggest that photos be watermarked or linked to a site that indicates owner's copyright.
Register anomously at this link to automatically receive copies of all posts to this FORUM, either individually or in Digest form.
When you post, you are not required to provide personal information, and you may post anonymously or choose any username. Please use the topical sub-FORUMS as appropriate.
This is the place where those who plan to visit Sandia Crest can ask questions and obtain information to help in planning a birding trip. Since the purpose of this FORUM is to supplement the more general birding listservers such as the
New Mexico Rare Bird Alert
and the
National Birding Hotline Cooperative AZ/NM Birds
, be sure to report any unusual sightings directly to those entities, to assure they reach the broadest possible audience. And, do not forget to record all your sightings in
eBird
, now very easy to use.
View the latest Issue of
"Burrowing Owl," the newsletter of the Central New Mexico Audubon Society by visiting the CNMAS website and clicking on "NEWSLETTER." Also see the schedule of field trips and weekly local "Thursday Birder" morning walks. Judy Liddell reports on many of these trips in her blog:
It's a Bird Thing...
USEFUL LINKS: